Several apps provide this capability. Some are free but usually with a limited number of scans. The common features found in these apps are summarized below.
Support for Android, iOS, Blackberry, and Windows Phone
Use your devices camera to scan cards with auto correction
Scan from a Mac or PC using a web cam
Upload your own photos to scan
Cloud storage with access to all your scans from any computer/device
Batch scanning (scan multiple cards in quick succession)
Save contacts directly to cloud services like Google, iCloud, and Exchange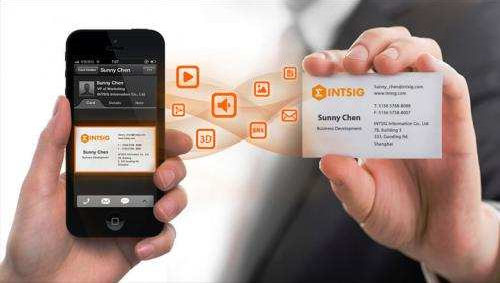 Nearly all of these apps use OCR (Optical Character Recognition) technology to scan images. It's just a fancy word for converting images to text. OCR can reliably detect a set of standard fonts on good contrasting backgrounds like black text on white paper. However, business cards usually do not fall into this category. Business cards are usually designed to stand out and be unique. Colors, fonts, logos, and paper varies greatly. This makes reliably detecting patterns and fonts, even with a high quality image, very challenging.
Unfortunately all the OCR based apps we have tested do a poor job of accurately detecting all the text in business cards. Test results will vary depending on your devices camera and photography skills. However, we found even with the most sophisticated cameras editing was always required, even with very basic cards. At times we needed to take several photos before anything was detected. Because of this limitation with OCR technology some newer companies like FullContact have taken a refreshingly low-tech solution called human transcription. Basically, someone somewhere will view your business cards and manually fix any discrepancies so you don't have to. It's usually done within 15-30 minutes of scanning the card. FullContact charges $10 for every 50 transcriptions, or $90 for 500. Viewing and correcting 50 business cards would easily take upwards of an hour for the average person. This really is the only "hassle free" solution available. The option to pay per transcription vs a monthly subscription is great for people who don't scan as much. Services like FullContact have all the features of OCR apps and more.
Services like FullContact may not be for everyone. If you don't do that much scanning and prefer to edit the details yourself we recommend CamCard. It is one of the better OCR based apps available. The free version is limited to 200 scans. The full version is $10-12 but can be found on sale for $1 on Android or iOS. A newer standard for business card designs uses a QR barcode printed on the card which can be scanned by any smartphone using your camera. Apple devices can scan them using the built-in Camera app, Android devices might need a free Barcode Scanner app.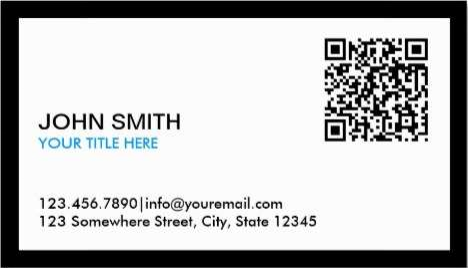 This allows anyone to scan it to a universal Vcard format that can be saved directly as a contact on any device. There are free services like yeblon.com which can create a QR code for you with all your information. Simply incorporate the QR code image into your business card design. As more people design cards this way there will be no need for OCR or human transcription services. Go green and have people scan it instead of wasting all that paper! Below is a sample QR code, try scanning it yourself.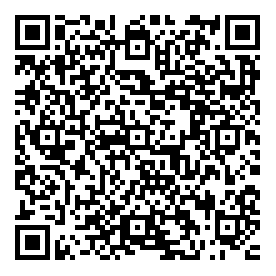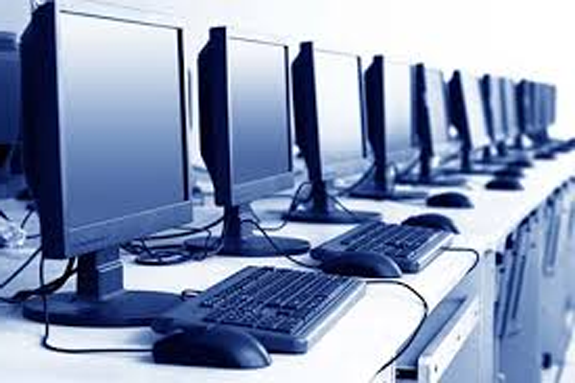 Your considerable investment in IT deserves the greatest attention.
Trust it to the longtime professionals at iKonyk Solutions, and realize the convenience of trouble-free systems that work for you 24/7/365.
---
If you found this information helpful, please Like and/or Follow us on your social networks. Thank you for your support. We are experts, and we are here to help!