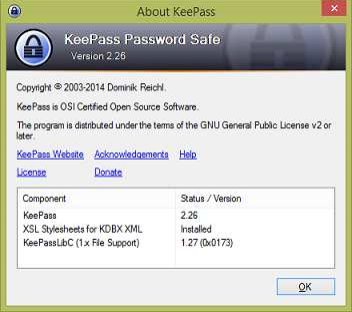 KeePass is a free open-source password manager. If you have tried one or more of the following ways to keep track of your passwords, KeePass was made for you:
Keep them in a notebook or sticky notes
Save them in a password protected excel file
Save them in your email inbox
Save them in digital notebooks like Evernote
Depend on your browser to remember them (IE, Chrome, Firefox)
Reuse a few different passwords and try to remember them
KeePass is an easier and more secure way to manage your sensitive login information. All your information is kept in a tiny database file, making backup and sync quick and easy. This file is encrypted with a master password of your choosing. Optionally, you can secure it with a key file in addition to a master password. This provides multiple layers of security. Security is great, but the true power of KeePass is in organization.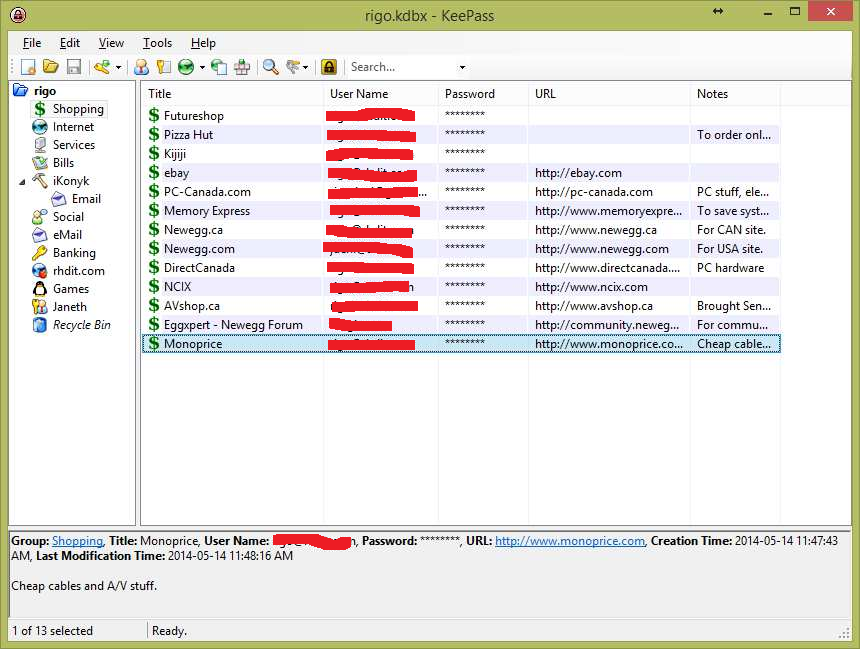 In addition to directories and sub directories, you can assign icons, and even save notes and URL's pertaining to each entry. Password expiration notifications can be set for each entry. For example, you might decide to change your PayPal password semi-annually. And if you forget where you put a particular entry, there is quick search to find it.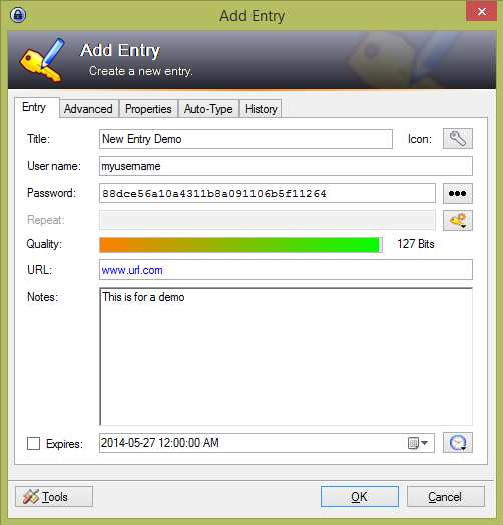 Another feature is the Password Generator. You can let KeePass build you the ultimate secure password. It also supports custom presets, giving you full control of what the generated passwords look like. Using the generator is optional, you can make your own passwords or enter existing ones as is. This makes the transition to KeePass easy because you don't need to change existing passwords.

Copying passwords from KeePass is easy. Select your entry and double-click the password or hit CTRL+C. It gets copied to your clipboard, then automatically cleared after a period of time. Usernames can be copied the same way with CTRL+B. KeePass also supports synchronizing the database file with an FTP server or popular cloud services like Dropbox. Just store the file in your Dropbox sync folder and it will be synced on all your devices. KeePass is available on all major desktop and mobile platforms. Take control over your passwords. Keep it simple and secure with a password manager like KeePass.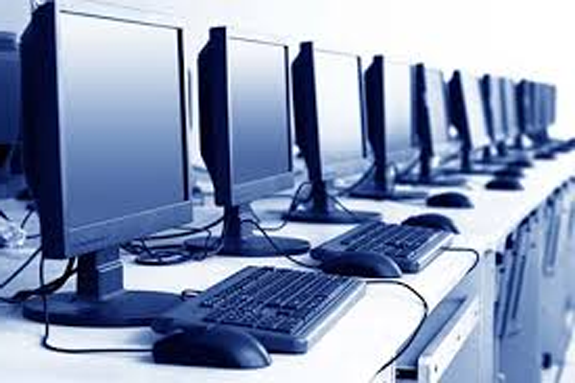 Your considerable investment in IT deserves the greatest attention.
Trust it to the longtime professionals at iKonyk Solutions, and realize the convenience of trouble-free systems that work for you 24/7/365.
---
If you found this information helpful, please Like and/or Follow us on your social networks. Thank you for your support. We are experts, and we are here to help!